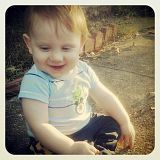 Today I am thankful for life, the life of my children, my husband, my family,
and friends. I am thankful that we have these moments to do with them as we choose, either through serving others, sharing of ourselves, or simply being with those we love. Life is just too fragile to let slip by....
Like this post? Vote for me!