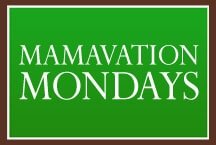 This probably wont be the most positive Mamavation post I'll write, but at least it's sobering.
I received an email last night in regards to the professional pictures that were taken during my last 5k, April 20. I clicked the link, typed in my last name, and was then shocked at what I saw. Myself. Running.
I quietly closed the laptop and walked into the kitchen and picked up the book I'd been reading, Eat To Live. I decided at that moment that I was doing it. No excuses. Nothing. Nothing left but change.
I am too ashamed to show that picture today. I hope, in time, I'll be able to use it as a comparative picture for all the progress I plan to make in the next couple of months.
I am very grateful for the picture. I didn't realized how large my body had gotten. I guess I've been living in denial. It's time to open my eyes.
I plan to write a daily entry during this transformation. Join me, if you'd like. I'd love to hear stories of other's who live the Eat To Live way. It's basically large amounts of raw, cooked vegetables, fruits, and beans. No dairy. No meats.
I gotta do something. And this is what I'm doing.
Like this post? Vote for me!