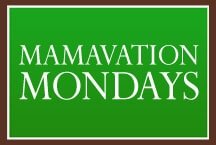 Buying a house and moving is stressful! Oh and then changing jobs as well. Just a bit more stress. And, usually when I'm stressed I stop moving. This time, though, I've at least kept up with my running. And I've enjoyed doing so with the Nike+ app. It tracks your mileage and actually ranks you among your friends. I'd love to have more friends if anyone is using the app. I'm a pretty competitive soul so I love challenging myself against someone else's runs.
Other than that, I've thrown out the scale and yet I'm starting to feel a small different in the way my close are fitting. I'm also focusing on drinking more water this week, it's the small steps that keep you moving forward. And...I'm gonna start belly dancing classes. I know...fun times!!!! :)
That's it, short and sweet this week. Make it a great one!!!!
Like this post? Vote for me!